Princess Cruises and Regent Seven Seas intend to change their itineraries featuring port calls in Brunei after the country introduced a new penal code that includes death by stoning for homosexuals.
"Princess Cruises is aware of the news stories circulating about the country of Brunei and the discriminatory views of the country's leader towards the LGBTQ community," Princess Cruises said in a statement emailed to Cruise Arabia & Africa.
RELATED: P&O Cruises 'delighted' with feedback following first ever Dubai season
RELATED: Eight reasons people are loving cruises from Dubai in the Arabian Gulf
"Although we have no calls to Brunei in 2019, we are looking at one itinerary in May 2020 and another in January 2021 that currently include a port call to Brunei, with the intention to make changes to those itineraries," the statement added.
Princess Cruises said the decision was based on the need to ensure that its guests felt safe in the countries to which it sails as the law has been reported as applying to both residents and tourists alike.
"At Princess Cruises we celebrate diversity and equality and would avoid any location where any guests are not treated with dignity and respect," the statement added.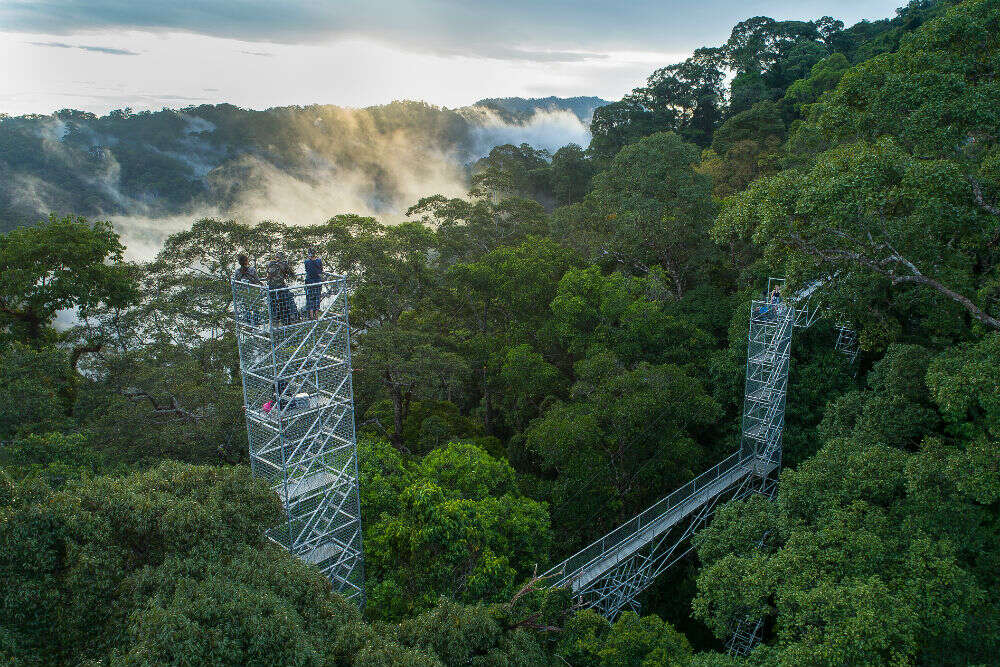 Brunei is a growing tourist destination, popular for its striking cityscape and lush rainforests
There are currently eight cruise lines with scheduled port calls in Brunei between now and 2021, including Silversea, Crystal Cruises, AIDA Cruises, Viking Ocean Cruises, Regent Seven Seas, Hapag-Lloyd, Star Clippers and Princess.
In a separate statement, Regent Seven Seas confirmed that Seven Seas Voyager would no longer be calling in Brunei this year.
Voyager was due to call at Muara Port on December 17th as part of a 14-night roundtrip cruise from Singapore.
"At Regent Seven Seas Cruises the safety and well-being of our guests and crew is always our top priority. We closely monitor issues around the globe and if we have concerns, we will alter itineraries or shore excursion offerings accordingly," a spokesperson for the line said.
"Given the recent information that has come to light, we've made the decision to cancel all future calls to Muara, Brunei."
Brunei has a small but growing cruise sector, with 130,000 cruise tourist arrivals over the past five years (the same number arrive in Dubai over a two week period during the cruise season).
The government of Brunei has been trying to get more cruise lines to include Muara Port, the gateway cruise port for the capital, Bandar Seri Begawan, on their itineraries.
Crystal Cruises, which has scheduled port calls in the country on February 17th and 23rd, 2021, said that it would be taking a wait and see approach.
RELATED: Virgin Voyages will cruise from Dubai 'in time' says Richard Branson
RELATED: Upcoming 2019/2020 cruise season will be biggest Dubai has ever seen
"Crystal values inclusivity and diversity and is proud to welcome travelers of all backgrounds," a spokesperson for the luxury cruise line told Cruise Arabia & Africa.
"Travel by nature exposes individuals to a variety of cultures and we provide global travelers with the opportunity to visit unique destinations and learn about the different ways of living around the world," she added.
Crystal Cruises said that it does not comment publicly about the cultures of the destinations it visits, but does encourage guests to determine whether to visit a country or destination according to their own discretion.
"The safety and security of our guests and crew is paramount and we continually monitor the security situations in the regions to which we travel," the statement said. "At this time, there are no U.S. State Department travel advisories as it relates to Brunei and, as such, we have not made any adjustments to our current itineraries."
Crystal added that it will continue to monitor the situation closely and will "make a decision closer in, as the cruises are two years away".
"We will, of course, advise our guests if there are any changes to our itineraries," the line said.